Amidst all kinds of interest these days in things like renewable energy sources and personal wellness, one has to wonder why we don't see more written in the popular press on the subject of renewing people. It is a discussion that should be facilitated by leaders. Author Robert Greenleaf is credited with coining the term 'servant-leadership' and one of the ten characteristics that he deemed critical to servant-leadership is 'healing and serving.' In defining this healing trait he went on to say that "...implicit in the compact between servant-leader and led [those he or she leads], is the understanding that the search for wholeness is something they share" (Greenleaf, 1991, p. 27).
Since renewal is defined by Merriam-Webster as "the state of being made new, fresh or strong again" one could say renewal for leaders and those they lead is synonymous with pursuing wholeness. The alternative is the foreboding and depleted state of burnout - leaving people exhausted rather than energized, cynical rather than engaged and ineffective rather than productive. Leaders therefore need to practice renewal for themselves and then look for ways to advance renewal in others. However, renewal often involves more than just rest alone.
The Bad News - Workplace Demands Are Depleting Us At An Alarming Rate
Leaders solve problems and today's workforce faces a unique challenge that flies in the face of renewal. We live in a day and age where people are increasingly facing new demands on their time, energy and talent. The tidal wave of data and communication that people presently face has never been more prominent. This wave is called 'Information overload' and it is an ever-increasing problem that is depleting people at an alarming rate. Research by The Radicati Group in 2011 revealed that the typical corporate email user would send and receive about 120 emails each day by 2014. Despite advances in spam filters, 19% of these emails are classified as spam (i.e. unsolicited or inappropriate email) and graymail (i.e. unwanted newsletters or notifications). This same research revealed that this pace of expanding email communication increases by an average of about 5 more emails each year (Radicati Group, p. 3).
It is also worth noting that these figures do not begin to take into account the rapidly expanding numbers of texts and other RSS (i.e. Rich Site Summary) feeds generated by social networking. Nor do they include the volume of phone calls that workers are sending and receiving each day or the traditional post that is entailed in living and working. According to Oldroyd and Morris (2012) information processing theory asserts that initially individuals benefit from the receipt of information by way of higher levels of social capital, but only until they reach a point at which they are unable to process additional incoming information. Beyond this point, additional information becomes a liability (p. 402).
Each of these communications potentially disrupts efficiency and adds frustration for the people involved. One study by Microsoft found that after each of these interruptions it takes an average of 24 minutes for people to return to the suspended task (Hemp, p. 84). A Time Magazine article reported that "on a typical day, office workers are interrupted about seven times and hour, which adds up to 56 interruptions a day, 80% of which are considered trivial, according to time management experts." These interruptions cost the U.S. economy in excess of $588 billion each year (Crosby-Mullenburg, p. 4).
---
We are communicating more, managing more data, more tasks and have more to follow-through on than any previous generation.
---
All of this takes a toll on people as well. One study by the University of London found that juggling email messages and work caused people to lose the equivalent of 10 IQ points (the same loss experienced if a person missed an entire night's sleep) (Crosby-Mullenburg, p. 4). Another study by the Institute of the Future found that 71% of white-collar workers feel stressed about the amount of information they process, while 60% feel completely overwhelmed by it. This fact is compounded when you consider the research of the Mayo Clinic that concluded that 80-85% of patients were ill, directly or indirectly as a result of mental stress (Crosby-Mullenburg, p. 2). The way people work is changing and the negative repercussions impact our ability to function, our levels of stress, our motivation and even our health.
Despite the challenges of dealing with information overload, people in knowledge-based and service-based jobs are generating higher volumes of work than ever before, thanks to the help of socio-technological devices (i.e. smart watches, smart phones, tablets, laptops, desktops, etc.) new software and expanding access to data. According to research revealed in 2011, during each day of work, the average person produces six newspapers worth of data (five times as much as they did in 1986) (Alleyne, p. 1). This is amazing when you consider the multitasking involved. Professor of Sociology at Boston College, Juliet Schor relates that "Technology reduces the amount of time it takes to do any one task but also leads to the expansion of tasks that people are expected to do"(Crosby-Mullenburg, p. 1). In other words, technology helps us work faster and in order to fill the time that this efficiency creates we end up doing an increased volume and variety of work.
Compounding all of this is the fact that the average American is working longer (54+ hours per week according to a Sage Software study) and is vacation deprived (earning an average of 14 days of vacation each year, while taking just 11 of those days according to an Expedia study) (Crosby-Mullenburg, p. 2).
---
Renewal often involves more than just rest alone.
---
So we are communicating far more than any previous generation has. We are managing more data, more tasks and have more to follow-through on than any previous generation. We are interrupted more than any other previous generation. We are producing more information than any previous generation. We are multitasking more than any other previous generation. We are working longer than any generation in recent history and we have less vacation time than any of our European counterparts. In summary, we are managing more data and a greater volume of work than at any time in history and we have less time for use in recovery, for attaining wholeness and for experiencing renewal. We have never been at greater risk for burnout.
The Good News - Renewal Remains Possible
In light of these challenges people continue to be highly resilient and renewable assets. They can be made new, get refreshed and regain strength. If one subscribes to the Judeo-Christian belief system, then they likely realize that our Creator instructed us to take a Sabbath – one day of rest in seven. He established a practice of renewal at the outset.
Rest is a critical part of renewal and being refreshed. However, there are aspects to renewal that rest alone cannot address. While rest can renew a person's energy and strength it does little-to-nothing for their sense of motivation. When motivation is completely missing, a person needs to discern or re-discover their mission/purpose for living and for working. When motivation is overcome by grief, hardship, or pain the answer is to get a fresh and compelling vision of the future that pulls that person out of the mire. When mission/purpose and vision are established, but motivation is stifled, people need to play to the activities and people who share, appreciate and epitomize their core values.
---
When we intentionally live our core values in very practical ways, we are more motivated, positive and satisfied.
---
According to the research and writing of Milton Rokeach, "the term 'values' has been used variously to refer to interests, pleasures, likes, preferences, duties, moral obligations, desires, wants, goals, needs, aversions and attractions, and many other kinds of selective orientations" (16). However, a more concise definition of values by Kluckhorn would suggest that they are conceptions of what is desirable (Parks and Guay, p. 676). As such, the body of research suggests that values are closely linked to motivation (Parks and Guay, p. 675). According to research by Bardi and Schwartz (2003), when a person makes choices consistent with their values and engages in activities that flow out of those choices, positive emotions abound (Parks and Guay, p. 677) and so does a sense of satisfaction. It therefore, makes all kinds of sense for people to use their values as a filter in guiding their work-related decisions, and to an even greater degree, their leisurely or renewal-related decisions.
Unfortunately, the research on values that was done by Verplanken and Holland (2002) also suggests that when we are not conscious of our values, we do not use them in these decisions (Parks and Guay, p. 677). In a very real sense, when our values are not made salient, they are often compromised amidst life's incredibly fast and complicated pace. Therefore, a review of our values - such as with a values audit - can be incredibly valuable to our efforts for staying purposefully motivated and renewed. Quite simply, when we intentionally live our core values in very practical ways, we are more motivated, positive and satisfied.
Servant-leaders Are Strategic Leaders When It Comes To Renewal
In conclusion, servant-leaders realize that motivation requires strategic thought. It is strategic thought that transcends work-related activity and encompasses life-related living. Servant-leaders understand that people are not expendable liabilities that are used up and burned out. When led properly, people are renewable assets that increase in their worth over time - providing they are made whole by way of restorative time and activities, as well as through development efforts. Servant-leaders model the way by consciously celebrating and living their own values in a way that helps them stay authentic and renewed. These leaders regularly look for ways to invest their time, talent, energy and resources in activities and people (such as in participating in hobbies, pursuing interests, and discovering, building and engaging in essential relationships) that espouse their values and this keeps them motivated. They build boundaries that protect their values and establish habits that keep these values regularly engaged.
Servant-leaders realize that this microcosm of personal renewal sets up the macrocosm of encouraging and replicating it in others. Servant-leaders don't force their personal mission, vision and values on others. However, these leaders are in a very real sense a deliberate advertisement that animates their actual values in the most positive manner possible. Servant-leaders are problem solvers and they are the champions of renewal because they realize that it is the best way to advance healing and serving... and as it turns out, renewal also ensures sustainability for themselves, those they lead, and for their organizations at large.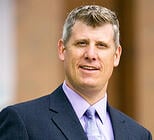 Joel Hoomans is Assistant Professor of Management and Leadership Studies at Roberts Wesleyan College as well as Director of Graduate Studies in the Division of Business. He holds a Doctorate in Strategic Leadership from Regent University. Prior to his involvement at Roberts Wesleyan College, Joel worked for Wegmans—the premier grocery retailer in the United States—as a human resources professional, eventually becoming their first Manager of Leadership Development. Joel may be contacted at hoomans_joel@roberts.edu.
Additional Reading
References
Alleyne, R. (2011). Welcome to the information age - 174 newspapers a day. Telegraph Media Group Limited (pp. 1-3) Retrieved from https://disqus.com/?ref_noscript+telegraphuk%22%3Ecomments
Crosby-Mullenburg, C. (2010). Information overload statistics. Humboldt State University Library. Retrieved from http://library.humboldt.edu/~ccm/fingertips/ioverloadstats.html
Greenleaf, R. (1991). The servant as leader. Westfield, IN: Greenleaf Center.
Hemp, P. (2009). Death by information overload. Harvard Business Review, 87, 82-89.
Oldroyd, J. & Morris, S. (2012). Catching falling stars: a human resource response to social capitol's detrimental effect of information overload on star employees. Academy of Management Review, 37, 396-418.
Parks, L. & Guay, R. (2009). Personality, values, and motivation. Personality and Individual Differences, 47, 675-684.
The Radicati Group, Inc.. (2011). Email statistics report, 2011-2015. Palo Alto, CA: Radicati, S.
Rokeach, M. (1979). Understanding human values: individual and societal. New York: The Free Press.