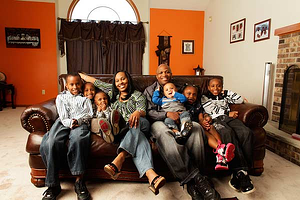 Combat veterans have a difficult transition to make from serving their country in active war zones, to assimilating back into civilian life. This process can often feel isolating and troublesome – veterans may find that the skill set that served them well on the battle field may not be as helpful in day-to-day civilian life. Not to mention, unemployment rates in the U.S. are higher than ever, which can cause a combat veteran's job search to become incredibly frustrating. However, using this transition time to attend college after combat may be the best way to assimilate back into civilian life, while gaining the education and tools necessary to become more marketable in a competitive economy.
5 College Tips for Veterans
Here are a few suggestions to help veterans transition to college after combat:
Look for "Military Friendly Schools" that can help navigate the process of applying to, finding funding for, and enrolling into college. With thousands of schools to choose from, the

Military Friendly Schools Guide

can help narrow the field to select schools that meet the unique needs of active duty and veteran servicemen and women.
Take advantage of the tuition benefits! The benefits are phenomenal for active duty members, veterans, and their spouses who are seeking a college education. Depending on the branch or length of service, there are many types of military, federal, and private aid that can greatly reduce or eliminate "out-of-pocket" expenses. Benefits can be used toward tuition, books and even housing. The two most common military benefits are the Post 9/11 G.I. Bill and the Yellow Ribbon Program. The Department of Veteran Affairs' website (http://www.gibill.va.gov/benefits/index.html) is a great resource for learning more about all military educational benefits. On top of military benefits, college applicants may be eligible for other financial aid in the form of grants, scholarships, and low-interest loans that can help pay any balance due after military tuition benefits have been applied to the tuition bill. To be eligible for non-military financial aid all college applicants should complete the FASFA form (http://www.fafsa.ed.gov/ ).
Use military experience for college credit – Military training may be worth college credit! When applying to college ask about converting military training into college credit and have military transcripts sent to the college for evaluation. Receiving college credit for military training will save time and money!
Look for College Credit-by-Examination Programs – Another great way to save time and money is by taking examinations in one of the 150 different subject areas. These exams are a great way to "test-out" of a subject area and earn college credit quickly and for less money than taking the class. The two most popular ways to earn College Credit-by-Examination are the Defense Activity for Non-Traditional Education Support (DANTES) or the College Level Entrance Examination Program (CLEP) exam.
Look for adult, time-shortened college programs – Active duty or veteran serviceman or woman may find it difficult to attend traditional classes that force one to fit their life into a full-time class schedule and relate to 18 year-olds who just left home. These non-traditional programs are uniquely geared to fit the circumstances and situations of adults with families and other responsibilities. Some programs meet one-night per week and can be completed in as few as 15 months or taken asynchronously online. Either way, these programs help buy back precious time. Please note that a time-shortened degree does not mean "easy" or "less work." As a rule of thumb, for every hour spent "in class" expect 3-4 hours of work outside of class.
Colleges can provide the perfect opportunity for active duty and veteran servicemen and women to get their bearings after returning from combat. However, make sure the college or university chosen is a Military Friendly School with faculty and staff who are able to provide support through the process of enrolling and completing a degree. All colleges are not the same academically or in regard to their support services. Be sure to ask the admission counselor if his/her school is able to accommodate the unique needs of active duty and veteran servicemen and women before applying. Happy college searching!