The time is NOW to finish at Roberts!
No tuition increase in 2021-22 for adult degree completion and master's degrees.
Register now for our Adult & Graduate Programs Virtual Info Night on May 26th at 6pm (EST). At the event, Roberts Wesleyan College faculty, staff, and alumni will share program details and industry insights to help you understand why now is the time to finish at Roberts. Learn about Roberts Certificates, Associate, Bachelors, Masters, Doctorate, & Online programs. You can also use this time to just be mentored by leaders across many industries. Complete the form to register now!
Event Date:
Wednesday, May 26th @ 6pm (EST)
Online/Virtual Location:
*Zoom meeting details will be emailed to all registered participants the day before the event. NOTE: Roberts Wesleyan College is located in Rochester, NY.
Event Highlights
---
ABOUT ROBERTS:
Align Your Heart and Mind So You Can Make a Difference!
At Roberts Wesleyan College, you will learn through hands-on experiences led by supportive, high-quality professors so you can pursue your interests, explore career opportunities, and discover your future.
We're a Christ-centered College anchored in the liberal arts and located in Rochester, New York in its 155th year. We offer undergraduate, graduate, and adult degree-completion programs, in-person or online, taught by high-quality, supportive faculty. Our undergraduate degrees come with a 4-year promise of graduation. Many of our programs for adults are time-shortened and accelerated, providing flexibility. With 16 athletic teams, Roberts is the only NCAA DII school in the area.
---
2021-2022 Tuition Freeze
We know how hard things have been during the pandemic, especially for our adult students who have new responsibilities, and in some cases even loss of regular employment. In response to the challenges, Roberts has made a decision not to increase tuition for adult degree completion and master's programs in 2021-22. So, the time is NOW to finish at Roberts!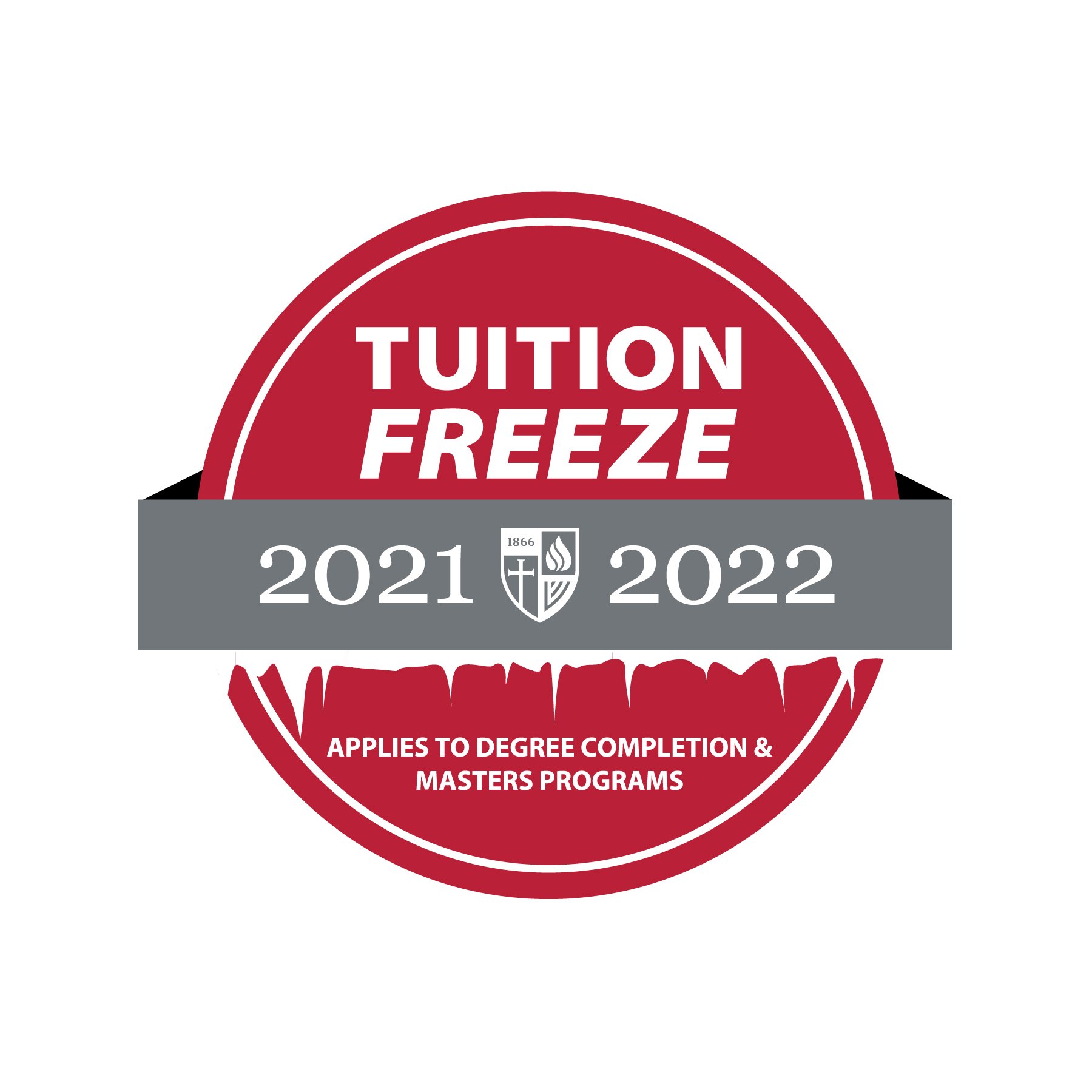 ---
COVID-19 UPDATES:
As the pandemic continues to impact the world, it has not prevented our students from learning. You can count on Roberts to provide an exceptional online or classroom experience in the months ahead! Visit our Roberts Restart page to see how we are keeping our campus community safe and providing students with options to succeed.
Register for Info Night!
Corporate Partners Save 25%!